Principal's Desk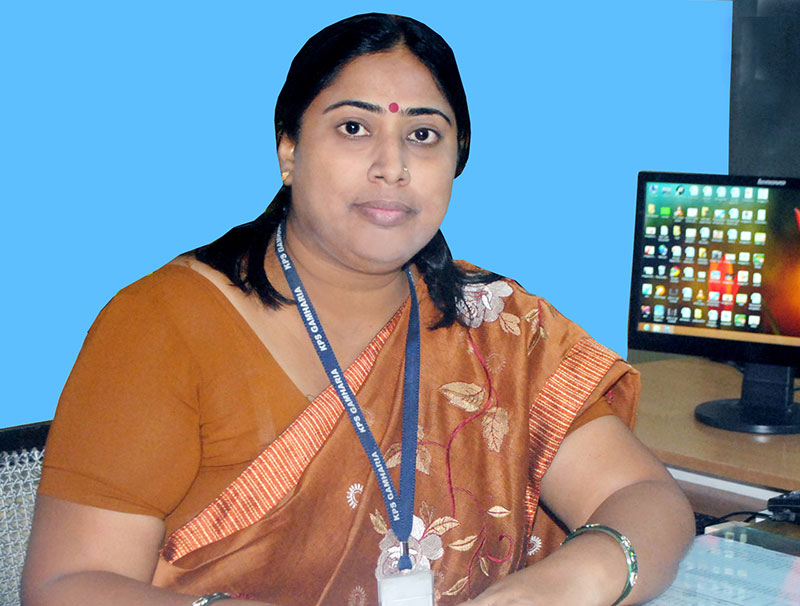 We borrow this world from the young. It is theirs. We owe them the stars! As teachers we continue in our Endeavour to let them know that they are the designers of the lives, that they have the power to choose and change their lives and the lives of others.
I am delighted to pen my thoughts in appreciation of the creative impulses of young minds, the spectacular and vibrating performances of my dynamic staff, as in K.P.S we believe that education is the most powerful weapon which one can use to change the world. We have already made our place in this area and are looking forward to set a benchmark by achieving excellence in all areas and through innovative teaching practices and counseling sessions for students to make the teaching learning process a more effective one.

And As William Butler Yeats rightly said, "Education is not the filling of a pail but the lightning of a fire."
It is this fire that we ignite in our children, not only in the field of Academics but in co – curricular activities as well. As the need of the hour is to mould citizens with multifaceted talents and necessary life skills to help them emerge as successful individuals who can comfortably adorn the mantle of leaders.
Once Albert Einstein said "Try not to be a man of success but rather a man of value."
These are the electrifying words, which we in Kerala Public School, Gamharia 'firmly' believe in. As this school is not just a mere institution of Academics but a monument of ethics and Values. And it's my vision to see children of the school cladding themselves in the golden values of life because compassion is the basis of morality. Our vision is not only to produce educated tyrants but a generation of compassionate mortals.

We have achieved several goals and hope to gain several others in future as being satisfied means nothing but stagnation and we should always remember …

You can't stop the future
You can't rewind the past
The only way to learn the secret …….
Is to press play.